Venture Trends Newsletter, Issue #9
In this week's free issue there are some amazing things to highlight.
Tomasz Tunguz on "The Next Few Months in Startupland"
Why to begin a startup in a bad economy – by Paul Graham
Every CEO is now a "wartime" leader
What does a great remote team tech stack look like?
10 tips on working from home during Quarantine
7 things a CEO can do to help the team
Virtual Events – Is this the moment?
How to get people to actually participate in virtual meetings
Running a successful fundraising process
Great process and great outcomes
Private Equity and Venture Outlook for 2020
Emotional Intelligence in startup culture
How to spot an incompetent founder
Venture Capital in Africa
The Russian VC market in 2019
How to make a Unicorn startup idea work
E-Sports startups to watch
First steps to becoming a good leader
How to tell a great story
Why are there so few Female investors?
Raising a Micro VC fund at a time of #coronavirus
Sovereign wealth fund investment in venture capital deals slipped to its lowest level in six years
This newsletter gathers together this week's most interesting content related to the Venture capital ecosystem. I read every day and this is curated from my weekly reading. I help startups tell their story at https://archimedes.studio
I email the newsletter on each weekend. There is little or no commentary included, it is the things I found compelling or interesting.
There is a free version, and a paid version that includes access to content for full subscribers only. If you are not a full subscriber and you want to be then please open the weekly supplement and choose a monthly or annual plan.

I accept payment in crypto currencies also. If you pay in crypto please email keith+venturetrends@teare.com so I can provision your subscription.
This week's paid version is here – Venture Trends for Paid Subscribers
Stories in the paid version this week:
An autopsy of the investor mindset
What to expect from due diligence
How #coronavirus might impact Venture investing
How to build early stage relationships in venture capital
Maximizing the value of your startup
How MOAT went from $0 to $100m in ARR in less that 4 years, on $20m
Making an acquirer value your early stage startup
How to overcome lack of good connections to investors
What I Expect in the Next Few Months in Startupland
Equally important is creating a set of leading indicators that, once triggered, the business shifts to the conservative plan.Also, the volatility in the stock market may pressure valuations, particularly in the growth stage.
Why to Start a Startup in a Bad Economy
Why to Start a Startup in a Bad Economy: paulgraham.com/badeconomy.html
Private Equity and Venture Capital Firms Shared their Outlook for 2020
Only 13% of North American investors pledge to sell part of their portfolio assets in the next few months; in LatAm this number is as low as 2%, as survey participants expect to be primarily busy with making new investments (43%) and fundraising activity (33%).In the same manner, North American PE investors have also not been immune to the economic environment and have reacted accordingly: only 36% of them expect investment activity to improve in the coming months, a significant decrease from the 54% reported in the previous year.
Now everyone's a wartime ceo. You have no choice
20VC: 3 Addictions Of Early-Stage Startup Founders, How Founders Should Strategically Think Through Unit Economics From Day 1 & Why Micromanagement Can Be Beneficial In The Early Days
The Twenty Minute VC: Venture Capital | Startup Funding | The Pitch2.) What does Adena believe are the 3 addictions of many early-stage startup founders?1.) How Adena made her way from the world of venture with DFJ to changing the way we think about homeownership with Divvy?
A great tech stack for a distributed team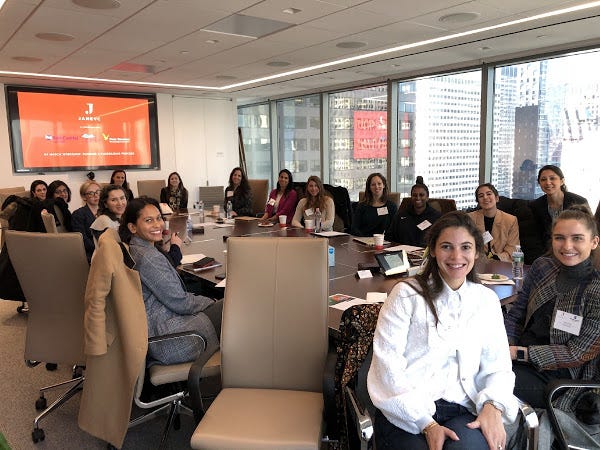 Running a successful fundraising process
Our Workshop Series came to NYC last week for a conversation with Bain Capital Ventures Partner, Merritt Hummer , on running a successful fundraising process.Show prospective investors how big your company can be.
7 Things as CEO You Can Do Now to Help The Team
If you are feeling a bit overwhelmed as CEO, remember it's even harder on the team.2. Calmly re-forecast for the year based on a bottoms-up analysis (e.g., longer sales cycles).
10 Tips for Working From Home During Quarantine
I thought you might be feeling the same way, so I wanted to go over some helpful tips for people transitioning to work from home.Coronavirus has a lot of us working from home , including all of No Film School, so how do we stay productive?
What did we do with our company? We started to raise a small round, but half way through sent everybody their checks back…
What did we do with our company? We started to raise a small round, but half way through sent everybody their checks back because the amount of revenue we brought in from our customers that year was roughly equal.
How Great Process Leads To Great Outcomes
And I think that you have these things in conflict and the probability that they, over the time that they're a junior person, learn how to craft taglines, how to participate effectively in brainstorm sessions, how to do all the small little things that you do actually have control over, they help you improve the odds that you create the tagline, that you strike, you find that luck.Phin Barnes: The real answer there is I went to business school after some time in the startup world and thought I would jump right back in to starting another company.
Britain is ahead of many of its competitors in technology startups
Finance, making up nearly a third of Britain's unicorns, is the biggest sector, with companies like Revolut, Monzo and OakNorth (all upstart banks) and TransferWise (a money-transfer service).According to Dealroom.co, a data-analytics firm, Britain has created 63 such companies in the past ten years.
The 5 Qualities of Tech Companies With Emotionally Intelligent Cultures
Emotional intelligence is the game changer for Tech companies. Continue reading on The Startup
How to Spot an Incompetent Leader
If we want less incompetent men in leadership roles, those responsible for judging candidates need to improve their ability to distinguish between confidence and competence.The good news is that, for some time now, we have had at our disposal scientifically valid assessments to predict and avoid managerial and leadership incompetence.
Venture Capital Can Work Despite Economic Slowdowns
Economies, according to Dr. Ola Brown, Director, Greentree Investment Company conversations around Venture Capital in Africa .
Rise and fall! – A look at the Russian VC market in 2019
The record volume of transactions, the growth of the average round, and the development of deep tech – such trends are cited by Dsight analysts in the latest report on the Russian venture market in 2019 , prepared with the support of the Innovation Hub of Kaspersky Lab, Crunchbase, DS Law, EY and NAIMA.At mid-level stages (A/B rounds) government VCs stepped up activity – they spawned funds and an assortment of support initiatives (National Technology Initiative grants, Industry Development Fund loans, and many more).
How to Avoid Feeling Lonely When Working Remotely
You need to adjust quickly, learning how to manage your own time, stay productive, avoid distractions, set boundaries and much more while doing your work well.This is not limited to remote work only — creating a space for general communication benefits company culture and helps employees to feel more connected.
How to Make a Unicorn Startup Idea Work
Usually investments at this phase are used to build up scalable business processes and find out the product/market fit.Pitched funds are usually used to continue product development and reinforce marketing/sales activities.
Ones to Watch in Esports
With the market as large as ever and continuing to grow, Batch 26 companies Gamerzclass and Juked are working towards creating the next big hubs in esports.Esports fans have been waiting for an all-in-one platform that gives them the opportunity to follow the games they care about most, whenever they want.
The First Step to Becoming a True Leader
I had been named the Platoon Guide (leader of all the 75 other recruits) in the early weeks of Boot Camp and had managed to hang onto that role through rifle range week…which was mid-way through the duration of the entire Boot Camp.If you choose to remain a leader-victim in any way at all, however and do you not take responsibility for everything that happens with the team you lead, the good fruits cannot give sustenance to you or your team and your mission will likely fail.
How Can You Get Great Talent To Join Your Unfunded Startup?
"Let's meet for coffee," I said to person I was recruiting.You keep meeting with people and recruiting for when the time is right for them to join.
How to Tell a Great Story
Although some stories — like TV shows — can have 8, 10, or 12 acts, the three-act structure is so fundamental to storytelling because that's how our minds work.Whether you write a book, record a podcast, make a presentation, or create a Medium post, the ability to tell a story, and to grab a person's attention is critical.
How to be a great data storyteller?
To be a great storyteller, it is worthwhile to spend some time to understand the essential components of a good story: A setting, a twist, and a resolution.The context we want to build is that Cinderella had a very happy life, even after her mom passed away, it is still fine as her dad has always been there.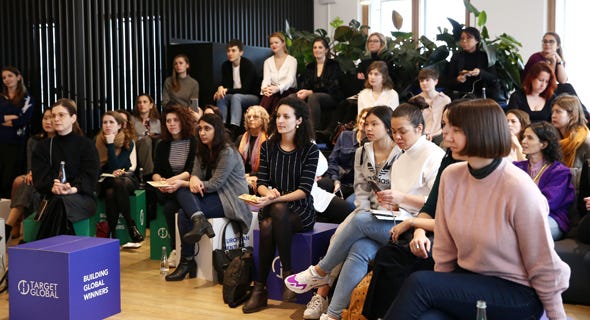 The World Needs More Female Investors
Suggested explanations for this situation often include the following claims: that women are more careful with their money and startup investments are considered high risk; that women consistently have less capital to invest; that many of the male investors once founded their own companies and are now using their exit money to invest; and that women know less or care less about investments than men.Women taking a more active role in investment will naturally increase the number of investors as well as the amounts of available capital for startups.
Micro VC fundraising and COVID-19
Stories by samir kaji on Medium
With business travel partially suspended for many (also reducing the number of serendipitous touch points at industry events) coupled with general Macro anxiety, I'd recommend managers, particularly those with Fund I/II offerings to plan for an 18+ month cycle from initial fundraising launch.And while it is far too early to understand the medium to long term effects of the virus on the private capital markets, companies ( see Sequoia's latest cautionary piece ) and venture funds must start planning for a potential new reality.
Start-ups aim to bring big conferences online as coronavirus triggers cancellations
Johnny Boufarhat was alarmed at the number of inquiries his start-up was receiving, as health concerns around the fast-spreading coronavirus forced major tech conference organizers to pull the plug. The GSMA, which runs Mobile World Congress, was among the first to cancel its flagship event , while the Game Developers Conference was postponed to the summer.
How to Get People to Actually Participate in Virtual Meetings
In the first minute of your meeting, help participants experience the problem you want them to solve by sharing statistics, anecdotes, or analogies that dramatize the issue.Define a highly structured and brief task they can tackle in small groups of two or three people and give them a medium with which to communicate with one another (video conference, Slack channel, messaging platform, audio breakouts).
Can Startups Build Robust Moats?
There are several ways in which startups can build lines of defense to protect their business and retain their competitive advantage.In startup terms, this translates to creating a strong line of defense that prevents potential competitors and market forces from posing a risk to a new business's profitability, operational efficiency, and outlook for success.
Sovereign Wealth Fund Appetite for Investing in Start-Ups Wanes
Sovereign wealth-backed venture capital rounds fell to $7.2 billion in 2019, a sharp slide from a record $31.6 billion the previous year, according to research from ICEX and the Spanish-based IE Center for the Governance of Change.
LONDON — Sovereign wealth fund investment in venture capital deals slipped to its lowest level in six years in 2019, with the drop-off deepening in the months after WeWork's planned share sale failed, data showed on Friday.
VC and Ecommerce: The Billion or Bust Deathpact
I don't know if Tyler Haney saw where this path was leading when she took her first $1 million from General Catalyst and started spending aggressively to hit growth targets, running at a loss that would take her right back to the next funding round. This makes sense from the VC's incentive structure (this thing being profitable and throwing off a couple million a year is not what they signed up for — they are willing to risk the company's existence for a shot at a billion dollar exit one day).
However, there's another metric that can help you to avoid this pitfall, and win actual victories with your marketing: Customer Acquisition Cost.If you want to grow in a scalable and profitable way, then you have to look beyond customer acquisition and get smart with other relevant marketing metrics to help with your growth strategy:
20VC: Why Most Founders Do Not Structure Their Fundraise Correctly, The Pros Of Having An MBA As A Startup Founder & How To Manage The Psychology Of Being CEO and Overcome Self Doubt with Iman Abuzeid,
The Twenty Minute VC: Venture Capital | Startup Funding | The PitchI
man Abuzeid is the Founder & CEO @ Incredible Health , the startup that connects hospitals with nurses and other high shortage healthcare professionals to dramatically speed up the hiring process.As for Iman, prior to Incredible, she was a medical doctor, a McKinsey alumnus and led product management at AliveCor, a Khosla-backed health tech startup.
Expect to See Fewer Unicorns in 2020 and Beyond
Looking back at the past year at the stock market, it was a time of "unicorns" – companies that were valued at more than one billion US Dollars at the time of their IPO.Prior to going public, the mobility service collected $14B in venture capital.
How Product Managers can be great storytellers
We want to keep our team / stakeholders / management aligned to our vision, reading the same story.Deep understanding and clear articulation of the problem (villain) is the first step in building an inspiring product vision.