Venture Trends Newsletter, Issue #11
I read daily and this newsletter gathers together this week's most interesting content I saw related to the venture capital and startup ecosystem. I hope you find it useful as well as being a time saver. You can check out more about me at https://archimedes.studio
In this week's free issue there are some amazing things to highlight.
Gené Teare (yep that Gené Teare) on 2008 vs 2020
Paul Graham, Mark Suster, Tomasz Tunguz, Nick Mehta and others on what Venture Investors are doing in the crisis.
Best Female led Venture Backed Companies outside Silicon Valley
VCs – Bad Behavior in the Pandemic
Great tools for Virtual Meetings, Streams and Live Events
Albert Wenger of Union Square Ventures on the Economy
The Rise of Alternative Venture Capital
I email the newsletter each weekend. There is little or no commentary included, it is the things I found compelling or interesting.
This is the free version, and I also have a supplemental paid version that includes access to content for full subscribers only. If you are not a full subscriber and you want to be then please open the weekly supplement and choose a monthly or annual plan.

This week's paid version is here – Venture Trends for Paid Subscribers
Stories in the paid version this week:
Is Universal Basic Income the way to deal with the Crisis?
Why timing matters for startups
Failure that leads to success
18 pro tips for virtual pitching
Om Malik (True Ventures) and Bijan Sabet (Spark Capital) in conversation
Lessons From 2008: How The Downturn Impacted Funding Two To Four Years Out
Below we look at the same time period from Crunchbase global data to review early-stage funding trends from 2006 to 2012.In an effort to help our readers put what's happening today into context, we jumped aboard an analytical time machine set for 2008 when investors were sounding strong alarms to their venture-backed companies.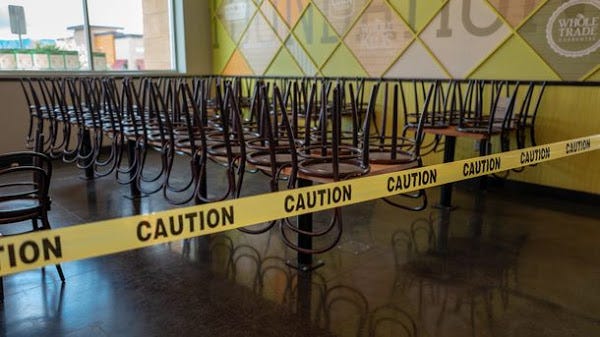 Layoffs Accelerate Across Silicon Valley Startups
As the world braces for a recession triggered by the coronavirus outbreak, venture capital–backed startups across several industries are making significant cuts to their employee numbers.
A Viral Market Meltdown IV: Investing for a post-virus Economy
In this week's update, I will begin by again first chronicling the market damage, across asset classes, and within equities, across sectors, industries and company types, but I will follow up by looking at four different investment strategies for those who have the capacity and the willingness to look past the near term, recognizing that many of you might not have that luxury.Bargain Basement : In this strategy, you focus on stocks that have been pounded in the last few weeks, losing 50% or more of market value, but which have the ingredients that you believe will allow them to survive, perhaps stronger, in the post-virus economy.
What Advice Are Venture Capitalists Giving to Startups in Light of the Coronavirus Crisis?
At Arbor Ventures, we are working closely with our companies to reduce their burn immediately, adjust customer expectations, and identify new opportunities that will emerge."In an environment like this, it's critical to maintain strong relationships with your key customers, partners, and employees.
208. Pre-Crisis chat w/ Mark Suster – Mark Predicts the Crisis (Mark Suster)
You had a chat w/ Meg Whitman, CEO of Quibi at the Summit… and I'm going to read a quote from your blog post about that interview "her analogy of content like "The Da Vinci Code" which had 464 pages and 105 bite-sized, fully realized chapters.– Whether it be the corona virus, the election and/or a potential market correction… what do you think the next 6-12 months will hold and what effect will that have on early stage startups, funds and IPOs.
Early-Stage, Venture Capital Companies in a Crisis and Subchapter V
Subchapter V also allows for the confirmation of a nonconsensual Chapter 11 plan of reorganization (i.e., not consented to by any classes of creditors, subject to certain exceptions for secured creditors) as long as the plan is "fair and equitable," generally meaning that the plan requires the reorganized company to apply all of its projected disposable income during a 3- to 5-year period towards payments to the company's pre-bankruptcy creditors under the plan.With many of the early-stage companies we've spoken with, sharing the recent addition of Subchapter V of Chapter 11 of the Bankruptcy Code and its ability to preserve the interests of common and preferred stockholders in a distressed company has proven reassuring.
What's Going On in Venture Capital Right Now with Byron Deeter, Bessemer Venture Partners
We had over 1,000 folks come to our webinar this past week with Nick Mehta, CEO of Gainsight on how CEOs are planning now, so we thought we'd keep this series going and name it "Bridging the Gap."The post Webinar: What's Going On in Venture Capital Right Now with Byron Deeter, Bessemer Venture Partners appeared first on SaaStr .
VCs behaving badly during the coronavirus pandemic – Sifted
Signed term sheets are usually sacrosanct in venture, but this week we've seen companies try to halve valuations on the day of completion or even try to ghost founders completely, as though the deal had never existed.I've seen more bad investor behaviour in the last 10 days than I have in the previous eight years of running Entrepreneur First.
Black Swan Events
This week's unemployment filings, compared to the last half-century, are considered by frequentist statistics as a 30-sigma event : less likely to happen than if you had to select one atomic particle at random out of every particle in the universe, and then randomly again select that same particle five times in a row.To me, this fourth characteristic is the real key for understanding the logic of Black Swan events, like what just happened this week.
Over Half of VCs Have Stopped or Cut Down Investments, Survey Finds
Over the past week, Israeli customer research startup Wizer Feedback Ltd. surveyed 131 venture capital funds and corporate venture arms on how their activity will be impacted by the ongoing crisis."Venture capital funds are stopping everything in order to better understand the situation," Yarkoni said.
Venture capital market shows signs of stalling
The chaos in the global economy is leading to a slowdown in the venture capital market. Business assumptions are quickly changing as the coronavirus pandemic takes its toll, causing some investors to slow down their investing pace and focus on existing portfolio companies.
VCs are split on what will come next for their industry in a downturn
Her firm, which invests primarily in startups in alcohol, tobacco, and marijuana industries, is currently raising $25 million for a yet-to-be-closed fund and has seen more interest from LPs than usual since vice industries typically outperform other industries in a downturn .The current market is unlike anything VCs and LPs have weathered before, multiple investors have told Business Insider.
Adjusting to Remote Work During the Coronavirus Crisis
ALISON BEARD: So if I'm a C-suite leader, CTO, head of an IT department, or even just someone who's trying to manage their team, what is the first thing that I need to do to make sure people are set up to work effectively outside the office?Tsedal Neeley, a professor at Harvard Business School, says that there are simple ways leaders can help their employees stay productive, focused, and psychologically healthy as they work from home during the current global global pandemic.
Omidyar to invest in projects, startups to tackle coronavirus
Omidyar Network India Advisors Pvt. Ltd, the domestic arm of the US-based impact investment firm, has committed $1 million (Rs 7.5 crore) to fund proposals aimed at tackling the coronavirus pandemic.Initiatives that will be considered include data and application-led technological solutions, community outreach and mobilisation campaigns, small business worker-focussed programmes, actionable research initiatives and collaborative efforts by stakeholders such as foundations, philanthropies, impact investors and venture capital firms.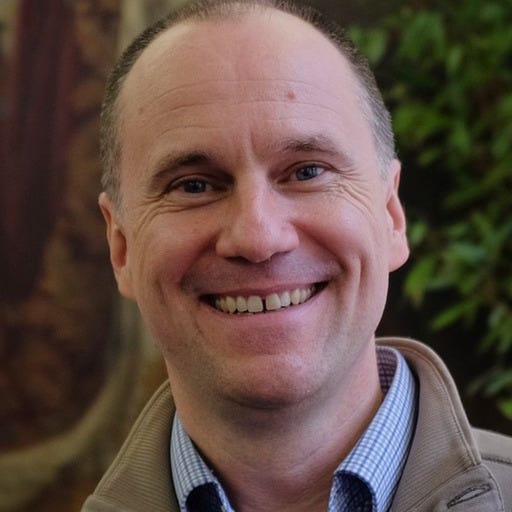 Putting the Economy in Suspended Animation: A Proposal
Now that we are finally going on lockdown here in the US in order to flatten the curve of the COVID19 crisis, we also need to take drastic measures to put the economy on suspended animation.Rents and interest payment would be suspended under #1, wages could be stopped under #2.
Facing disaster, corporate venture capital to undergo key stress test
For their part, corporate venture firms participated in 1,849 US funding rounds totaling $57 billion—second only to the 1,871 deals worth $71 billion in 2018, according to PitchBook data.After driving much of the venture capital market's hyper-growth in recent years, corporations are poised for a decisive stress test of their zeal for funding startups.
The a16z WFH Podcast: Remote Work and Our New Reality
In the latest WFH episode of the a16z Podcast—recorded all remotely, of course—a16z's Connie Chan, David Ulevitch, and Lauren Murrow discuss the swift rise of remote work and virtual networking amid the spread of the coronavirus.
Meet the European startups that pitched at EF's 13th (and first virtual) Demo Day
They include companies tackling drug discovery using digital twin cells, environmental pollutant monitoring, and artificial brain development for robotics applications, to name just a few (that last one was a mouthful).Meanwhile, here's an interesting tidbit: According to a source, one of the pitching EF companies, Ochre Bio — which is developing gene therapies to treat donor livers outside of the body — made the unusual decision to join Silicon Valley's YC accelerator in the middle of the EF programme where the founders met, so they're effectively coming into Demo Day with half their round filled.
Fintech Gets Put to the Test
These include fintech companies that provide free banking services (who can afford fees now?), enable early wage access (many can't afford to wait two weeks), and offer more flexible options for credit scoring or loan repayment.In order to get out of this unprecedented economic crisis, we need immediate fiscal help targeted at those with fragile balance sheets, particularly small businesses and low income Americans.
Why the Accelerator Model is Broken—and how 500 Startups is Fixing it
Like other accelerators, 500 has always accepted startups into our batches two times per year.This means to thrive in the program, your company needs to be at precisely the right stage, at the exact time you join.
How to Work Remotely as an Extrovert
As more of us see ourselves working remotely for an extended amount of time, some of us, the ones who love the chats at the water cooler, who thrive in face-to-face meetings, and who have routines of lunching with co-workers miss these types of interactions when we are at home working remotely.For an extrovert, working remotely can feel like trying to achieve the impossible.
France launches 4 billion euro support plan for start-ups
France will roll out a 4 billion euro ($4.33 billion) liquidity support plan for start-ups in the wake of the coronavirus outbreak, junior minister Cédric O said on Wednesday.
Virtual Offsites That Work
The foundation of an effective virtual offsite remains basic meeting management: clear objectives, a well-crafted agenda, concise pre-reads, a well-chosen group of attendees, documented decisions, and specific next steps, etc.But with the right preparation, a focus on good meeting practices, careful use of various tools, some rehearsal, and a willingness to experiment as a team, it's not only feasible but relatively easy to conduct virtual offsites that allow you and your team to productively tackle even the toughest issues.
What Will this Crisis Accelerate in Your Ecosystem?
Instead, his manager told him that these kinds of crises accelerate change and that he should embrace them.Since then, I've been asking myself, what changes will this crisis accelerate?
Are You Leading Through the Crisis … or Managing the Response?
Knowing that a crisis can emerge at any moment, organizations in high-risk industries, such as energy and aviation, have robust health, safety, security, and environment (HSSE) functions to manage crises .Leading through a crisis requires taking the long view, as opposed to managing the present.
The Rise of Alternative Venture Capital
Often in the last decade, you could try to raise funding as a startup founder anywhere else and run into risk-averse investors who were yet to understand the open-eyed model of venture capital.Coupled with the increase of startups moving to San Francisco from around the world, the spike in technology jobs, and a huge swath of new VC funds entering the fray, the model, and the city, started to change.
Why London remains the global fintech capital – FinTech Magazine
FinTech Magazine – The FinTech & InsurTech Platform
The epicentre of the UK's fintech sector remains firmly positioned in Silicon Roundabout, attracting a wealth of emergent and growing start-ups.Critics might claim that London's fintech scene is being overtaken by other hubs such as Singapore, Zurich or cities in the US, but there is no denying its continued place as a global leader in the sector.
Multi-Stage Funds Investing At Seed Are Option Value Investing, Why The Biggest Enemy For Venture Firms Is Group Think and How Running Companies Changes Your Investment Mentality with Manu Kumar, Founder @ K9 Ventures
The Twenty Minute VC: Venture Capital | Startup Funding | The Pitch
1.) How Manu made his way into the world of venture having founded 4 prior companies and how he came to found K9 and be one of the OG's of pre-seed funding, having coined the term?2.) What does Manu believe have been the biggest and most significant changes in the early stage market over the last 7 years?
We're Looking for a Chief of Staff
Stories by First Round on Medium
This role will engage across all functions of First Round, including reviewing new investment opportunities, special projects, partner branding/marketing, portfolio engagement, and management of administrative staff.At First Round, individuals in this role supercharge our investment team by creating and managing processes that deliver world-class services and experiences to entrepreneurs.
The Logistics Of Startup Ideas
Because building an enduring company is a decades-long endeavour, taking time up-front to set up a strong foundation is key to maximizing the probability of success in an endeavour already fraught with risk.The foundation you build in the early days largely determines the trajectory, and ultimate success, of your startup.
Change in venture capital funding encourages growth of fintech startups
In a company statement, Sudheshna Karukula, Fintech Analyst at GlobalData, comments:
"The change in the venture capital (VC) funding equation over the last few years has encouraged the most successful fintech startups to gradually re-bundle their offerings in existing as well as new geographies, across the financial services value chain, by leveraging emerging technologies."
The fintech with a total funding of $16 billion started its journey as an online mobile recharge and bills payment platform, and gradually scaled up into other digital financial services businesses such as banking and insurance.
Top 5 female-led enterprise software startups outside Silicon Valley
Cledara works with the mission to provide building blocks for tech companies to automate, and embed their banking within business processes. Why its hot: Localyze is an all-in-one software, which simplifies the relocation process for companies as well as their international employees.
Agtech and Foodtech Markets Mature – FinSMEs
While the United States continues to take the leadership role in agtech investments, Europe is closing the gap and doubled capital deployed into agtech deals in comparison to 2018 – ending the year at $500 million.The document found that agtech deals continued to rise and reached an all-time high in 2019, while later-stage VC valuations across the agtech and foodtech ecosystem rose consistently.
Looking back at Zoom's ascent a year after it filed to go public
The company didn't begin trading until mid-April last year, but it was through its March 2019 IPO filing that its name took on new prominence; here was a quickly growing software as a service (SaaS) business that was posting profits at the same time.Zoom, a video chat service then popular with corporations, filed to go public on March 22, 2019 .
Coronavirus Pandemic Highlights Vital Need for Vertical Farms in World Cities
With millions of tourists and commuters now staying away from the city, however, and with the city's hotels at just 49 percent occupancy for the week ending March 14, an excess of food supply is readily available for diversion into the city's grocery stores and other retailers to meet the surge in demand by local residents.New York City, for instance, normally has food supply amounting to approximately 8.6 million tonnnes (19 billion pounds) annually as purveyed by a network of regional and national food distributors, which then is sold at about 42,000 outlets across the city's five boroughs, according to a 2016 study sponsored by the city.